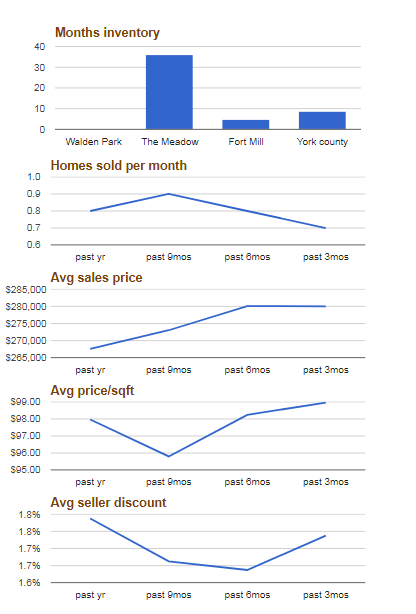 Walden Park is a neighborhood in Fort Mill SC. The overall first impression is a nice, comfortable, smaller community. It's one of those neighborhoods that was started by one builder, fell on hard times and then was finished by another builder. In this case the builder that came in was Ryan homes. Ryan is a well respected national builder but you can tell the difference between the older and newer styles.

Walden Park had three and four bedroom plans with the dominant style being two story. There are a few one story and 1.5 story homes scattered thoughout the neighborhood. No amenities to speak of but the community does sit in a great location. You get award winning Fort Mill schools and with it just off of the interstate (not close enough for noise) you have a straight shot up to Charlotte if you need some big city time.
Walden Park is worth checking out if you are planning on purchasing a home in Fort Mill.
Call to speak with an agent who lives and works in the area if you would like more info about Walden Park.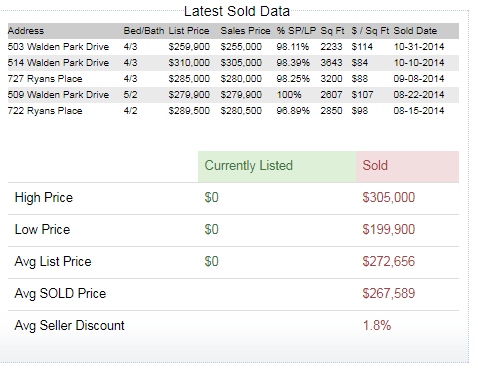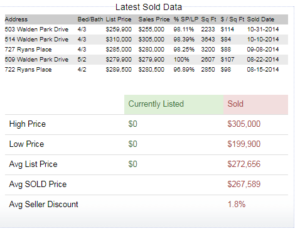 Now for the pitch: folks, most builders don't have a line item on their contracts that will subtract a certain amount if you represent yourself. Some might want to but none of them want to alienate agents who bring them business. If you are hesitant to believe an agent I suggest you check up on me and ask them. If I'm correct, why would you not want an experienced agent watching your back?