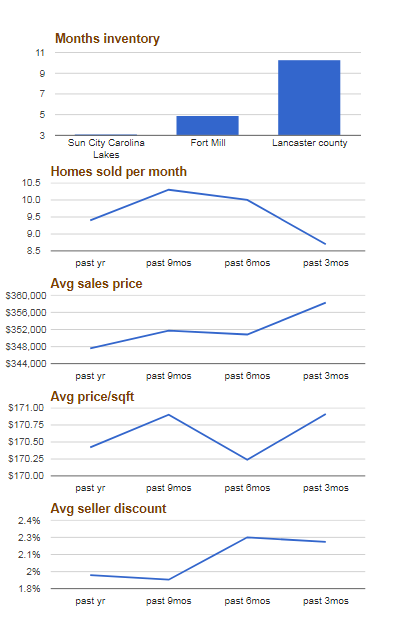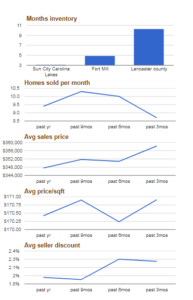 Sun City Carolina Lakes located in Fort Mill SC is home to 1500 acres of pine, oak, maple and purple plum trees–is sprinkled with 10 different lakes and ponds– and is home to the Carolina Lakes golf course that winds it's way throughout the community.  This active adult lifestyle in Fort Mill is like none other.  Hundreds of clubs to join, continuous social events and gatherings, state of the art fitness center, indoor lap pool, aerobics studio, walking track, pottery studio, classrooms, and much more.  Guess what?  That's just inside.  Outside you find trails, a golf course, pool, tennis courts, bocce ball, pickle ball and again, much much more.

Not sure why you would want to leave but if you want to take a trek to Charlotte, it's just a short drive from Fort Mill.  Usually at this point I talk about the different floor plans a square footage.  Let's just say that you have a lot to choose from.  So why don't you go ahead, give me a ring, and lets go visit
Sun City Carolina Lakes together.
Call to speak with an agent who lives and works in the area if you would like more info about Sun City.    
Now for the pitch: folks, most builders don't have a line item on their contracts that will subtract a certain amount if you represent yourself. Some might want to but none of them want to alienate agents who bring them business. If you are hesitant to believe an agent I suggest you check up on me and ask them. If I'm correct, why would you not want an experienced agent watching your back?