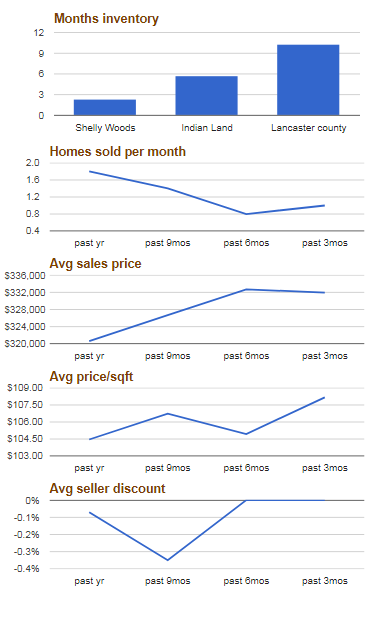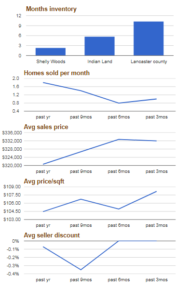 Shelly Woods, located in Indian Land SC, is back from the grave.  What started out as a really nice little neighborhood with homes built by respected builder K. Hovnanian ended up like to many other good idea neighborhoods. That is just a handfull of homes and a lot of empty space.
No longer. Mattamy homes has come in and started putting up some new homes. Some pretty impressive, unique homes. According to Mattamy they are going to have 10 floorplans, all three and four bedroom plans ranging from 1900 square feet to 3200 square feet. (I know you would like me to put the pricing too but the fact is builders change their pricing from time to time and i'ts hard to keep up. Over 225K for sure)
Let's go take a look at Shelly Woods together if you are interested in homes from this general area of Indian Land. 
Call to speak with an agent who lives and works in the area if you would like more info about  Shelly Woods.   
Now for the pitch: folks, most builders don't have a line item on their contracts that will subtract a certain amount if you represent yourself. Some might want to but none of them want to alienate agents who bring them business. If you are hesitant to believe an agent I suggest you check up on me and ask them. If I'm correct, why would you not want an experienced agent watching your back?