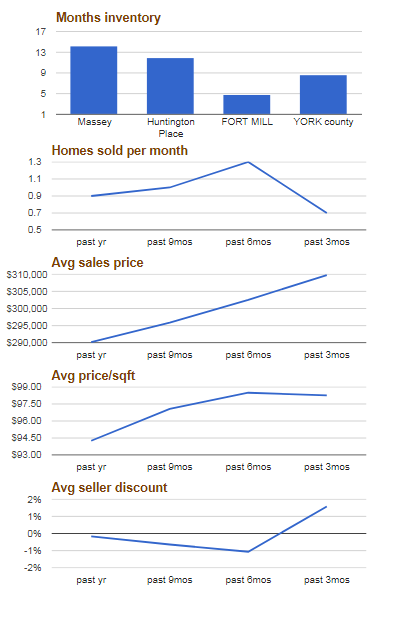 Massey is a neighborhood located in Fort Mill SC.  This unique master planned community will have some of the most reamarkabel amenities.  Acres of tree lined streets, neighborhood parks, a one of a kind community clubhouse with a fitness center and meeting space, pools and a slide,  a playground and miles of walking trails.  Massey will offer the great home town charm of historic Fort Mill while being only miles from Charlotte.

Massey has three, four and five bedrooms plans avaiable and the square feet runs between 2400 and 4300 square feet.  It's still building but it is not hard to see that one day soon Massey in Fort Mill will be a special place to live a raise a family.  Give me a shout and let me take you on a tour.
Call to speak with an agent who lives and works in the area if you would like more info about Massey.    
Now for the pitch: folks, most builders don't have a line item on their contracts that will subtract a certain amount if you represent yourself. Some might want to but none of them want to alienate agents who bring them business. If you are hesitant to believe an agent I suggest you check up on me and ask them. If I'm correct, why would you not want an experienced agent watching your back?