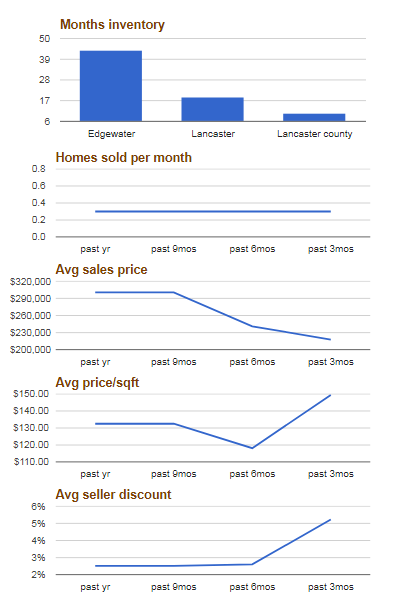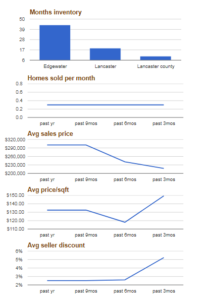 Edgewater in a lakefront community in Lancaster SC. I realize this neighborhood is not in Fort Mill but I just had to find a way to talk about this area. I have lived in York county for quite a while and never heard of Fishing Creek Lake. As of writing this description is is mostly undeveloped and quite. I was shocked at the price point that Tribute/True homes is selling it's floorplans.  True/Tribute homes at Edgewater goes from smaller (1100 sqare ft) cottages to larger two story family homes. The community is split into two phases right now. The Cottages is a Tribute neighborhood that means it is an active adult neighborhood where your lawn care is taken care of for a monthly fee. It is not a strict 55+ designation, anyone can buy there but it caters toward folks who are downsizing or looking for a second home. Lakewview Point is the other phase. It is not as developed (1-13) as The Cottages but will be more of the single family two story bigger homes not tied into the active adult.
They are planning a community center (they already have a building on the water with a dock for kayaks and kanoes), tennis courts, pool, walking trails, etc. Oh, and did I mention the Fuzzy Zeller 18 hole Championship golf course. Edgwater was new to me but I think it's going to turn into a destination neighborhood.
Call to speak with an agent who lives and works in the area if you would like more info about  Edgewater.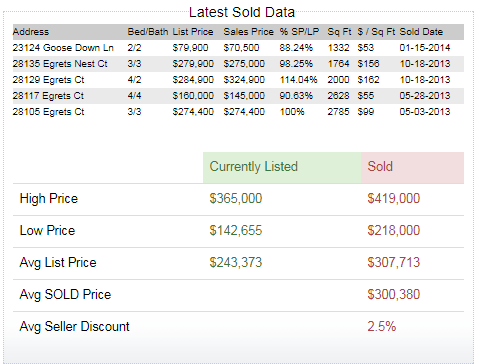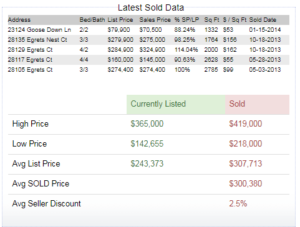 Now for the pitch: folks, most builders don't have a line item on their contracts that will subtract a certain amount if you represent yourself. Some might want to but none of them want to alienate agents who bring them business. If you are hesitant to believe an agent I suggest you check up on me and ask them. If I'm correct, why would you not want an experienced agent watching your back?